Lex Scully, On the Land Program Manager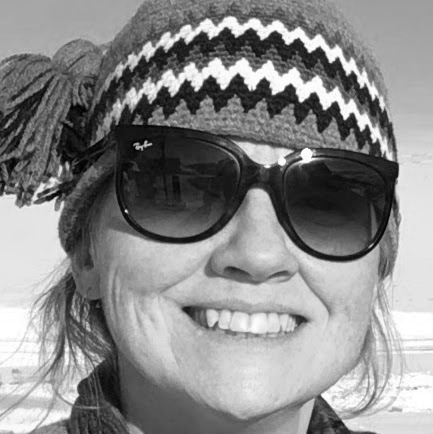 Lex Scully is a white settler of mainly Irish, Scottish and Welsh ancestry. She is originally from Toronto, and spent all of her summers on Lake Joseph and in Algonquin Park and Temagami, in Anishinaabe territories. Her love for these Lands led to an undergraduate degree in Indigenous Studies at Trent University, where many of her teachers were Anishinaabe and Hodinohsyo:ni Elders and knowledge holders; at the same time, she was guiding canoe trips through Anishinaabe territories in the summer months. Later, Lex's love of plants, design, and the central importance of learning Land from Indigenous perspectives were combined in her Masters of Environmental Studies (MES) at York University in 2007.
After spending the summer in Pangnirtung, NU, with Peter Kulchyski's Bush School in 2008, Lex returned to Algonquin Park to work with youth. From 2009 to 2017, she taught in the Bachelor of Education program at Lakehead University's Orillia and then Thunder Bay campuses (both in Anishinaabe territory), and continues to teach online in the Masters of Education program. Out of this undergraduate teaching, Lex conducted her dissertation research, and was awarded a PhD in Education in 2018. In February of 2017, she moved to Inukjuak, Nunavik, to work for the Land Survival and Culture department of Kativik Ilisarniliriniq (KI), moving to Montreal to work for the Adult Education and Vocational Training department of KI in late 2018. Traffic and cubicle life was not for her, and she leapt at the opportunity to move to Tulit'a for her dream job as On the Land Program Manager. She is looking forward to learning how to be of service to these communities, and to learning the Land here in the Sahtú.