Education and Training
Mahalia Yakeleya Newmark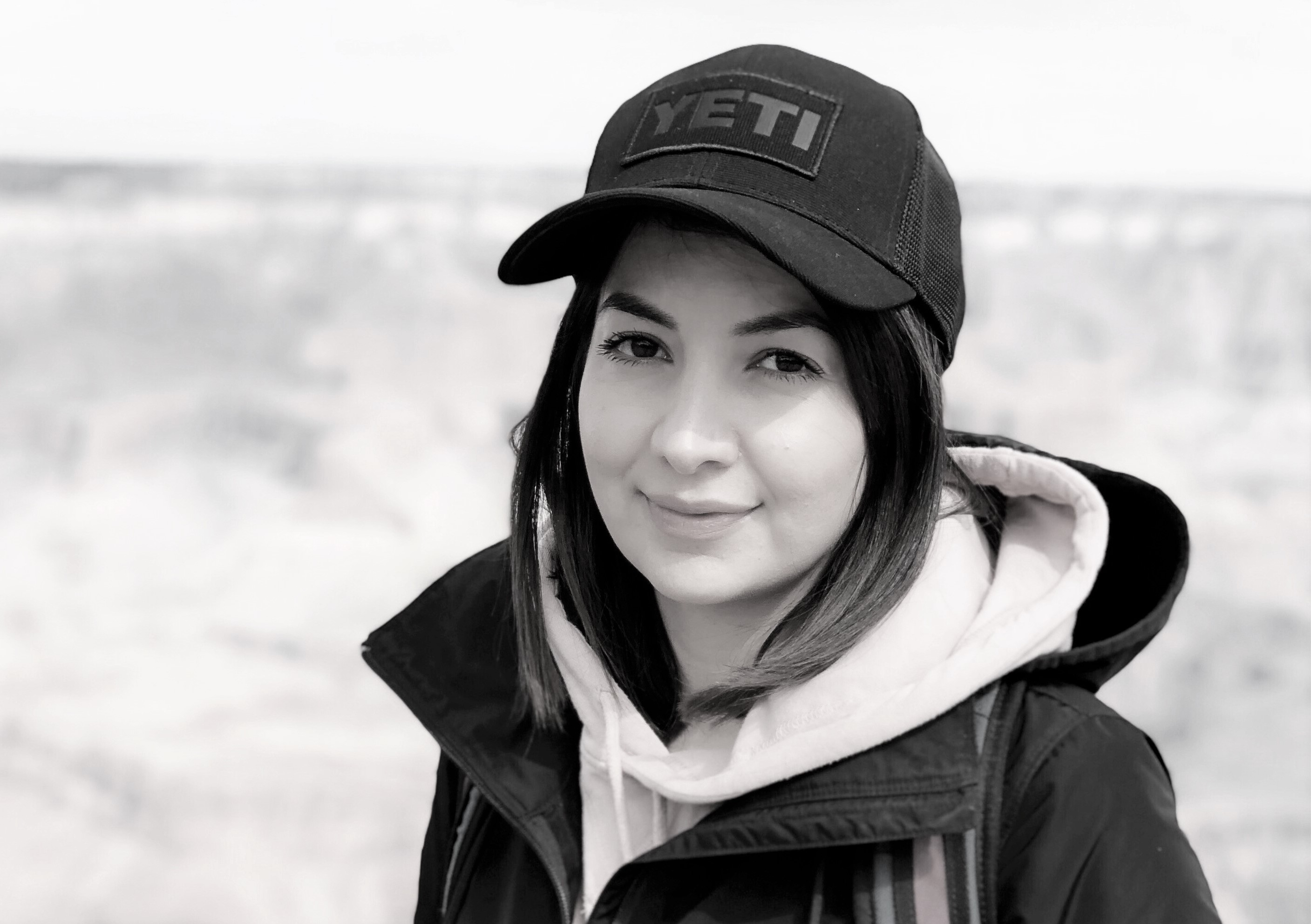 Mahalia Yakeleya Newmark, Tulı́t'a Dene First Nations, is a new Ama (Mom) and Indigenous feminist currently living in Somba K'e/Yellowknife, Canada. Mahalia's work as a Senior Policy Advisor, Cultural Safety with the Government of the Northwest Territories Department of Health and Social Services seeks to increase access to culturally appropriate care for Indigenous peoples in the territory. She is an equity specialist.
In 2020, Mahalia was selected as one of 20 recipients of the NDN Collective's Inaugural Changemaker Fellowship from across North America, representing the Northwest Territories region. As a fellow, she is leading an Indigenous public art series titled Strong People, Strong Communities in Yellowknife to celebrate Indigenous peoples through art. The inspiration for this project came from honouring our Indigenous women and their strength in our communities, with special recognition to Missing and Murdered Indigenous Women and Girls. She is constantly thinking about how to centre and uplift Indigenous peoples in innovative ways. In light of the current Covid-19 pandemic, Mahalia is finding creative approaches to support Indigenous expectant mothers in partnership with Indigenous birth workers.
Mahalia graduated with a Master's degree in Public Administration and a concentration in American Indian Studies from Arizona State University in 2016. Her research area and life-long passion is focused on the concept of Dene womanhood- exploring what it means to be a Dene woman, the traditional roles and responsibilities of Dene women and how that lends itself to leadership. Mahalia received the 2016 Vine Deloria Jr. Student Award for her paper, "Reclaiming Dene Womanhood in Our Stories." She graduated from the University of Denver in 2008 with her bachelor's degree.