Lex Scully, On the Land Program Manager (2019-2020)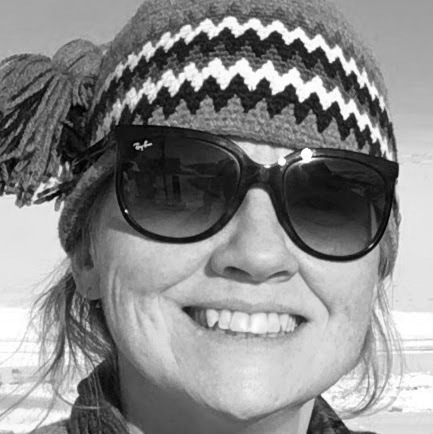 Lex Scully is a moola of mixed Celtic ancestry. Originally from Toronto, she has spent most of her summers learning, working and guiding in Anishinaabe territories. Her love for these Lands led to an undergraduate degree in Indigenous Studies at Trent University, where many of her teachers were Anishinaabe and Hodinohsyo:ni Elders and knowledge holders. Later, Lex earned her Master's of Environmental Studies (MES) at York University in 2007.
Lex's doctoral work (2018) was in Indigenous education in teacher education at Lakehead University, where she still teaches, now online. In February of 2017, she moved to Inukjuak, Nunavik, to work for the Land Survival and Culture department of Kativik Ilisarniliriniq (KI), moving to Montreal to work for the Adult Education and Vocational Training department of KI in late 2018. Traffic and cubicle life were not for her, and she leapt at the opportunity to join the SRRB as On the Land Program Manager. Lex currently lives in Tulit'a, and is very happy about it. Also, she really, really loves plants and music.