2014-2015 Spatial State of Knowledge
In early 2014, the SRRB started working on a Spatial State of Knowledge Project to find, and catalogue, maps and computerized mapping files of the Sahtú Settlement Region.
The types of map information that is being sought includes:
Traditional ecological knowledge information;
Wildlife information;
Habitat information.
Many different maps and computer mapping files from research projects through the years are stored in various places – Government, Universities, offices across the Sahtú Settlement Region, and in other places as well. These maps include information on such topic as forests, caribou migration, moose ranges, and traditional place names. A lot of these maps have already been identified and catalogued, and more will be added to the catalogue during 2014-2015. The next steps will be to have the catalogue, and possibly some of the publicly- available mapping files, available on the SRRB website for community/regional organizations and researchers to use.
Team Members
Environmental Studies Research Fund, Environmental and Natural Resources (ENR, NWT)
Total Budget
$50,000
Acknowledgements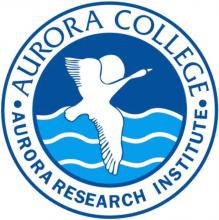 Special thanks to the staff at the Aurora Research Institute who provide valuable GIS support.
http://nwtresearch.com/about-us