2014-ongoing Shúhta Goɂepę́ (Northern Mountain Caribou) Joint Stewardship Initiative
Shúhta Goɂepę́ are of critical cultural and subsistence importance to the Dene and Métis peoples of Tulı́t'a and Norman Wells in the Northwest Territories, and to the Tu Łidlini (Ross River) Dena in the Yukon Territory. Ice Patch studies have revealed archaeological artifacts and biological specimens that demonstrate the deep relationship between Shúhta Goɂepę́ (Mountain Caribou) and Shúhtaot'ı̨nę (Mountain Dene), dating back nearly 5,000 years. Though not scheduled for assessment by the NWT Species at Risk Committee until 2020, Northern Mountain Caribou were recently given an upgraded NWT General Status Rank of 'Sensitive'. The federal Committee on the Status of Endangered Wildlife in Canada designated Northern Mountain Caribou as a species of Special Concern in 2014, reflecting the growing risks presented by climate change, habitat fragmentation, and other pressures.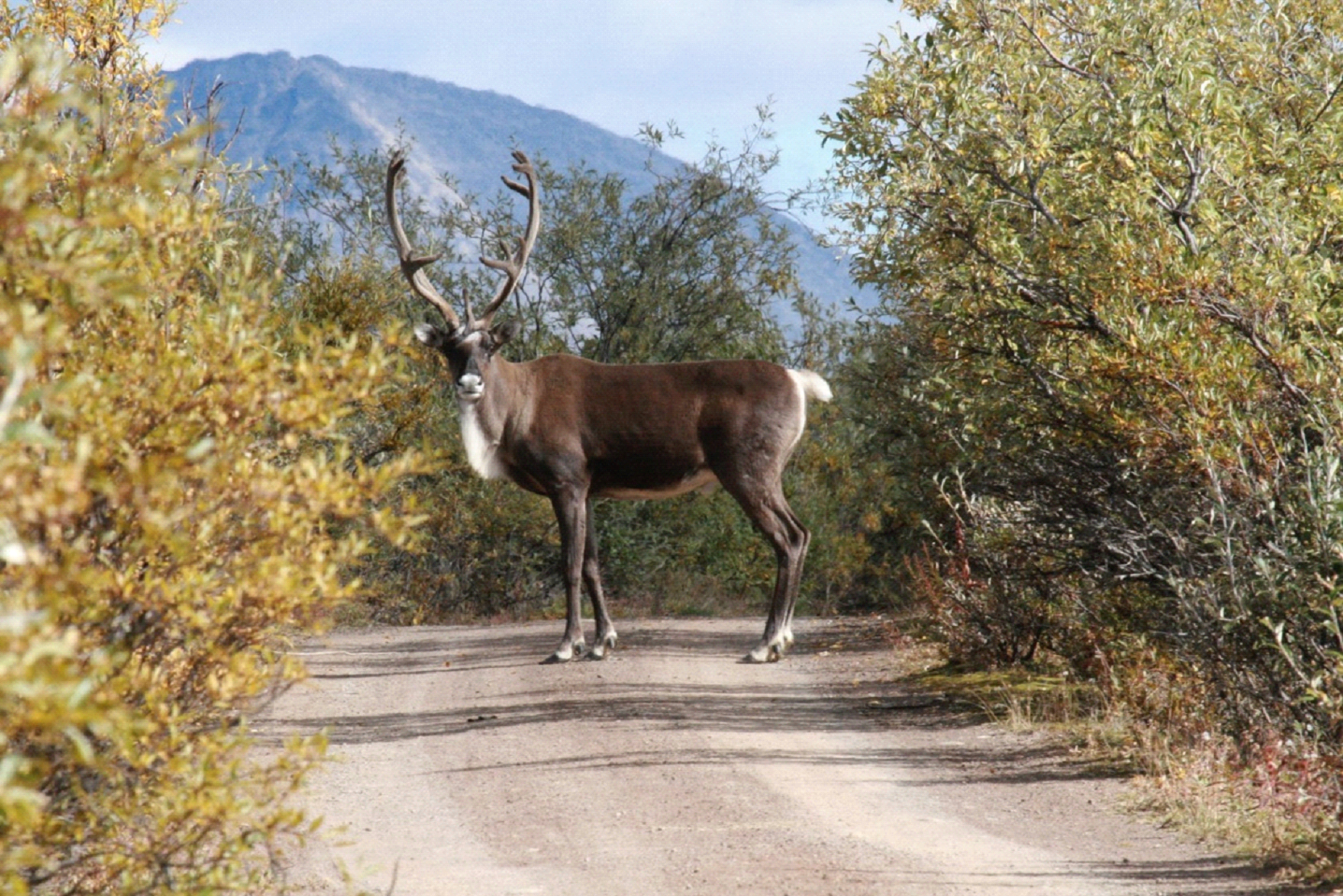 Photo: Norm Barichello
Though scientific knowledge of the Shúhta Goɂepę́ population structure is limited, Shúhtaot'ı̨nę knowledge indicates that specific subpopulations in their traditional territory are gravely at risk, and urgent action is required. This community-driven stewardship planning initiative presents an opportunity to break new ground in piloting an innovative collaborative approach to conservation that accounts for the intersection of culture and biology (adopting a rigorous "biocultural" approach), bringing together northern Indigenous people from two territories and addressing pressing challenges in mine development as well as existing conflicts about harvest access among Indigenous communities.
The impacts of visitors in the K'á Tǝ́ (Dechenla / Dechı̨lǫ or Mac Pass) area, the Mackenzie Valley Review Board Environmental Assessment of the Howard's Pass Access Road Upgrade Project, and the proposed amendment to the Sahtú Land Use Plan following the creation of the Nááts'ı̨̨hch'oh National Park Reserve present growing risks for a number of Shúhta Goɂepę́ subpopulations. The development of a stewardship plan for this species of central importance to Sahtú and Ross River peoples is therefore incredibly timely, and serves as a focal point that will inform these and other broader land and resource management issues, including the management of cumulative effects on Shúhta Goɂepę́ and their associated habitat.
Sahtú and Tu Łidlini delegates met in Tu Łidlini (Ross River, YT) in 2014 and in Tulı́t'a (NT) in 2016 to discuss concerns about the Shúhta Goɂepę́ population in the K'á Tǝ́ Traditional Area, as well as possible solutions to the problems being faced. A joint Shúhta Goɂepę́ stewardship planning process was committed to, and in summer 2017 work to draft a plan began with a week-long workshop at Dechenla Lodge, in the heart of the area under discussion.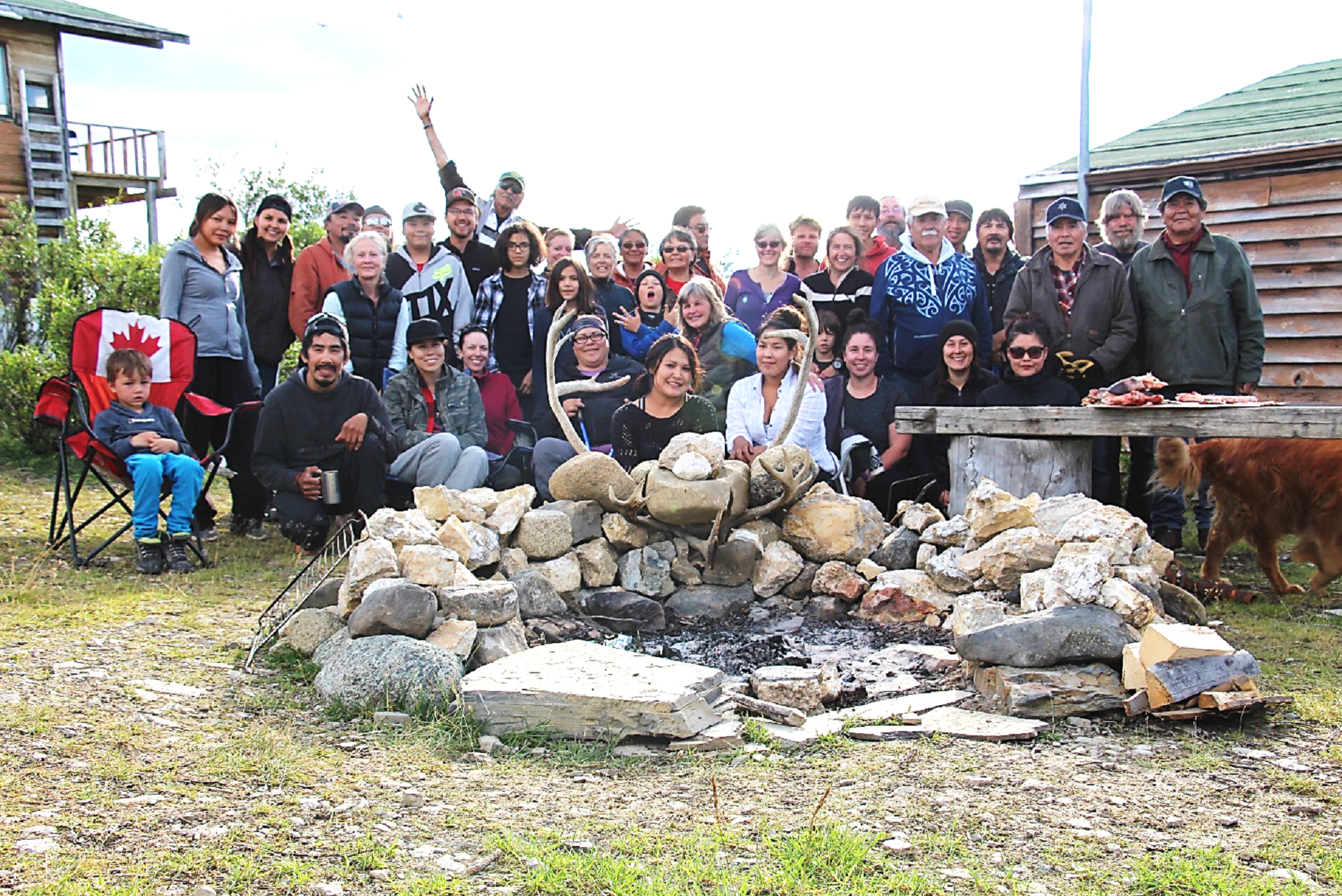 Photo credit: Stuart Cowell
The draft Nío Nę P'ęnę́ Begháré Shúhta Goɂepę́ Narehɂá – Trails of the Mountain Caribou Management Plan was prepared by a Working Group made up of delegates of the Ɂehdzo Got'ı̨nę Gots'ę́ Nákedı, Tulı́t'a Dene Band, Tulı́t'a and Norman Wells Ɂehdzo Got'ı̨nę (Renewable Resources Councils) and Tu Łidlini (Ross River) Dena Council, as well as other collaborators and partners. It outlines our vision, the values that we hope to protect and sustain, the scope of the plan, threats we face, and ways of monitoring our progress. There are six main program areas, including:
Development of a land-based Indigenous Guardian and healing program
Reducing disturbance of Shúhta Goɂepę́
Protecting land through protected areas
Education and communication of Dene / Métis laws
Indigenous resource laws and agreements
Keep moving forward (evaluation and learning)
The draft plan is currently being revised following extensive community review and comment. It will then be reviewed by Governments of NWT and Yukon, and once all Parties approve the plan, it will be submitted for approval and forwarded to the Minister.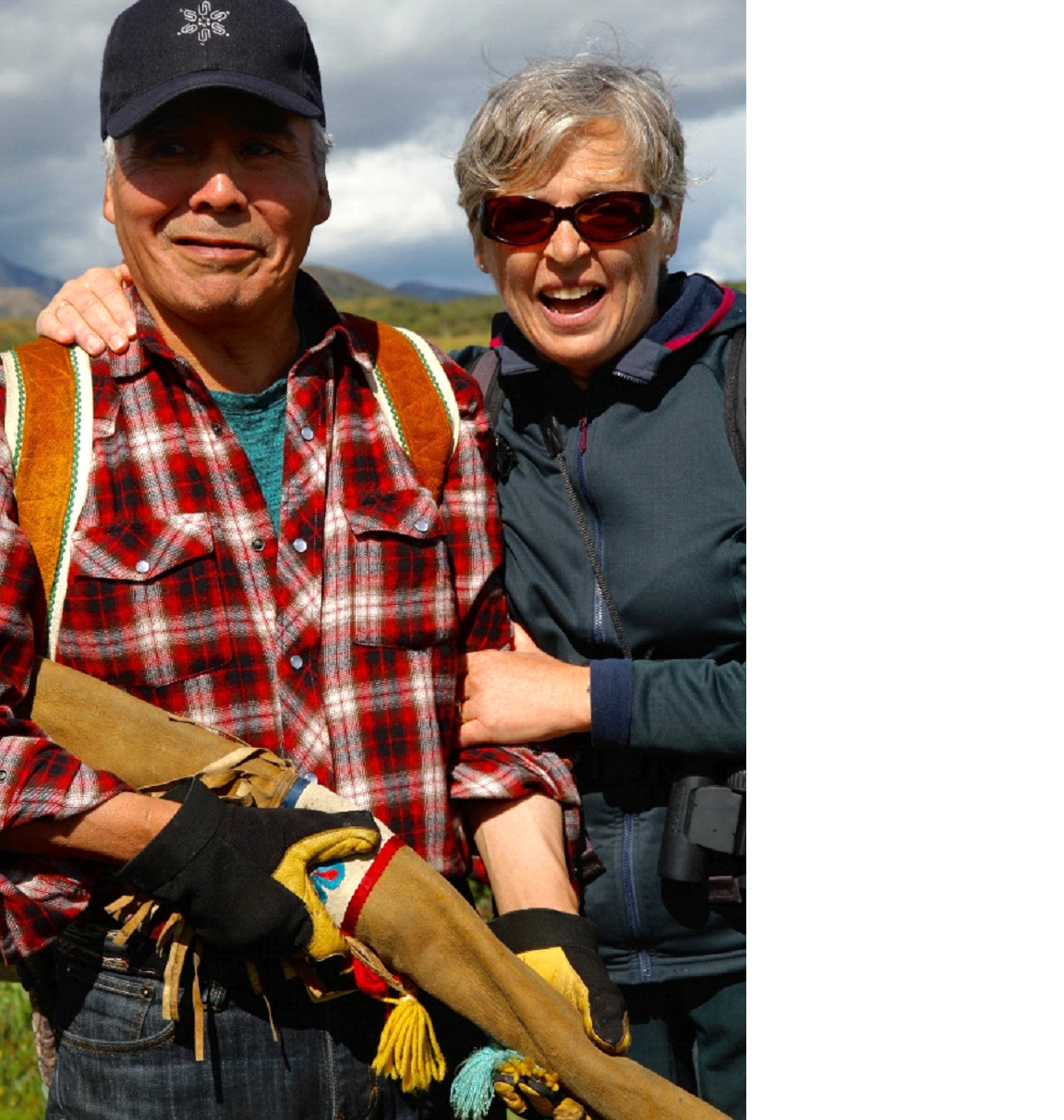 Photo credit: Josh Barichello
Team members, partners and collaborators
Indigenous partnersIndigenous partners
Ɂehdzo Got'ı̨nę Gots'ę́ Nákedı (Sahtú Renewable Resources Board)
Norman Wells Ɂehdzo Got'ı̨nę (Renewable Resources Council)
Tulı́t'a Dene Band
Tulı́t'a Ɂehdzo Got'ı̨nę (Renewable Resources Council)
Tu Łidlini Dena Council
Supporting Partners
Ɂehdzo Got'ı̨nę Gots'ę́ Nákedı (Sahtú Renewable Resources Board)
Norman Wells Ɂehdzo Got'ı̨nę (Renewable Resources Council)
Tulı́t'a Dene Band
Tulı́t'a Ɂehdzo Got'ı̨nę (Renewable Resources Council)
Tu Łidlini Dena Council
Supporting Partners
Ɂehdzo Got'ı̨nę Gots'ę́ Nákedı
Canadian Parks and Wilderness Society
Conservation Coaches Network
Environment and Climate Change Canada
Náats'ı̨hch'oh National Park Reserve
NWT Environment and Natural Resources
Parks Canada Agency
TNC Canada
Yukon Environment
Current Indigenous Working Group
Derrick Redies
Dorothy Dick
Frederick Andrew
Gordon Peter
Gordon Yakeleya
Leon Andrew
Norm Sterriah
Rhea McDonald
Robbie Dick
Rocky Norwegian
Resource people
Alexandra Frances
Faye D'Eon Eggertson
Jennie Vandermeer
Josh Barichello
Kris Brekke
Norman Barichello
Stuart Cowell
Tee Lim
Tracey Williams
Funders
Ɂehdzo Got'ı̨nę Gots'ę́ Nákedı; Indian and Northern Affairs Canada; NWT Environment and Natural Resources; Tides Canada - Full Circle Foundation; NWT Species at Risk Stewardship Program; NWT Education, Culture and Employment; National Indian Brotherhood Continuing Our Journey Trust Fund; Park Canada Agency
Links
Plan
Posters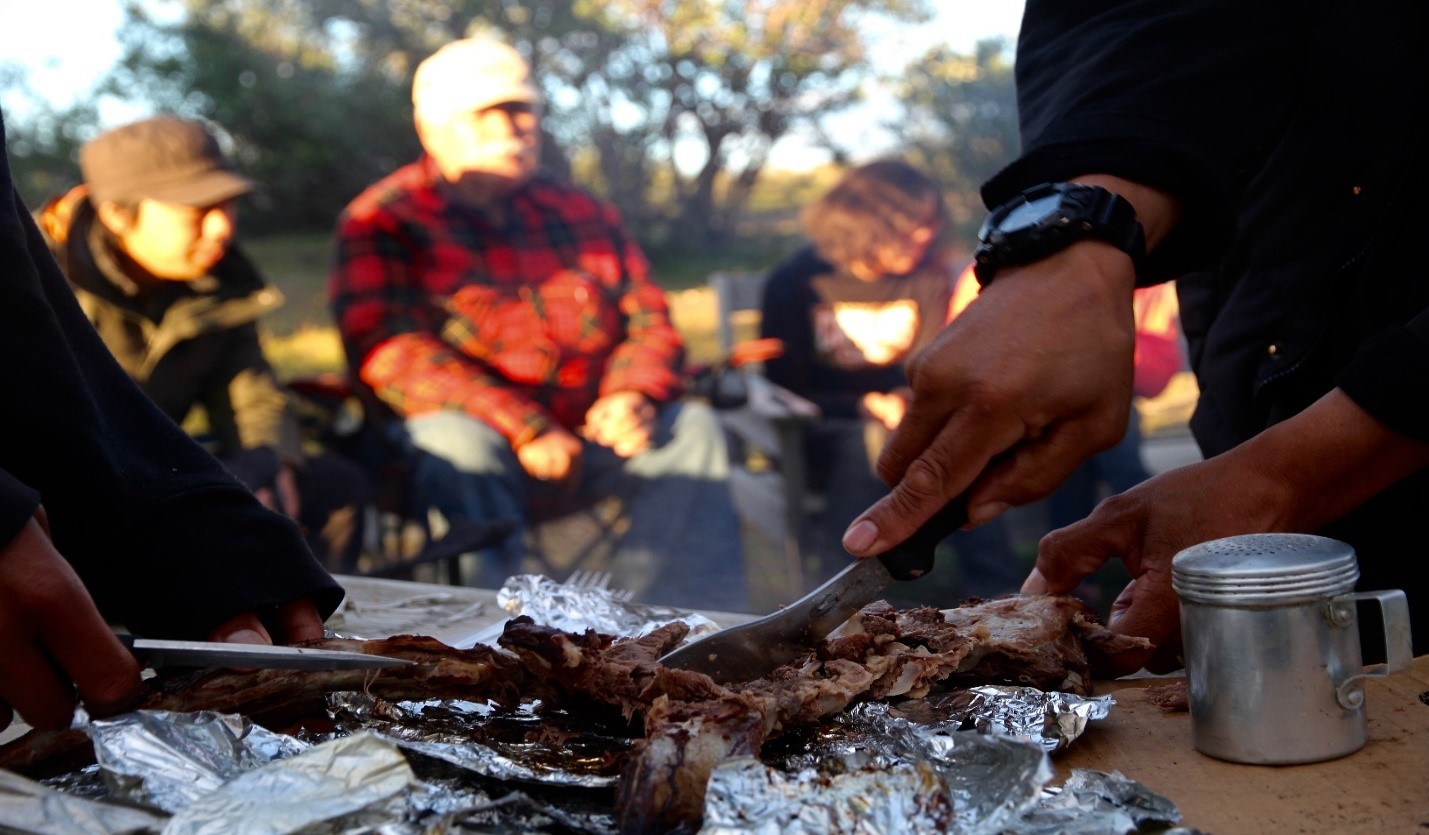 Photo credit: Josh Barichello