Map Help Page
When you click on the map link, a new window or tab will open up. A small program may install on your computer, it is needed to run the map. The map will then start with this screen: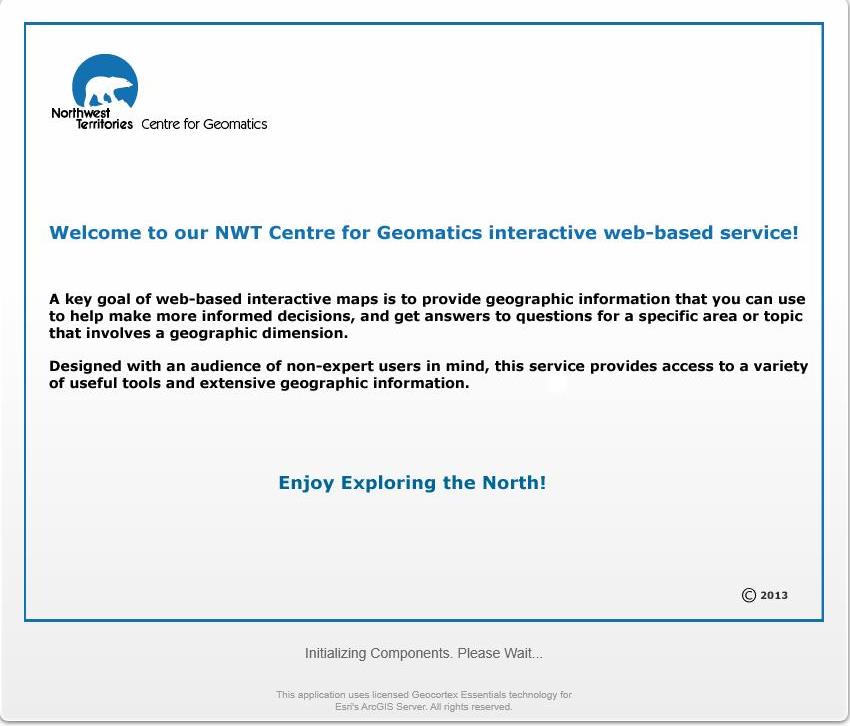 Wait for the map to load – it may take a few minutes, depending on your connection. Then you will see a map like this: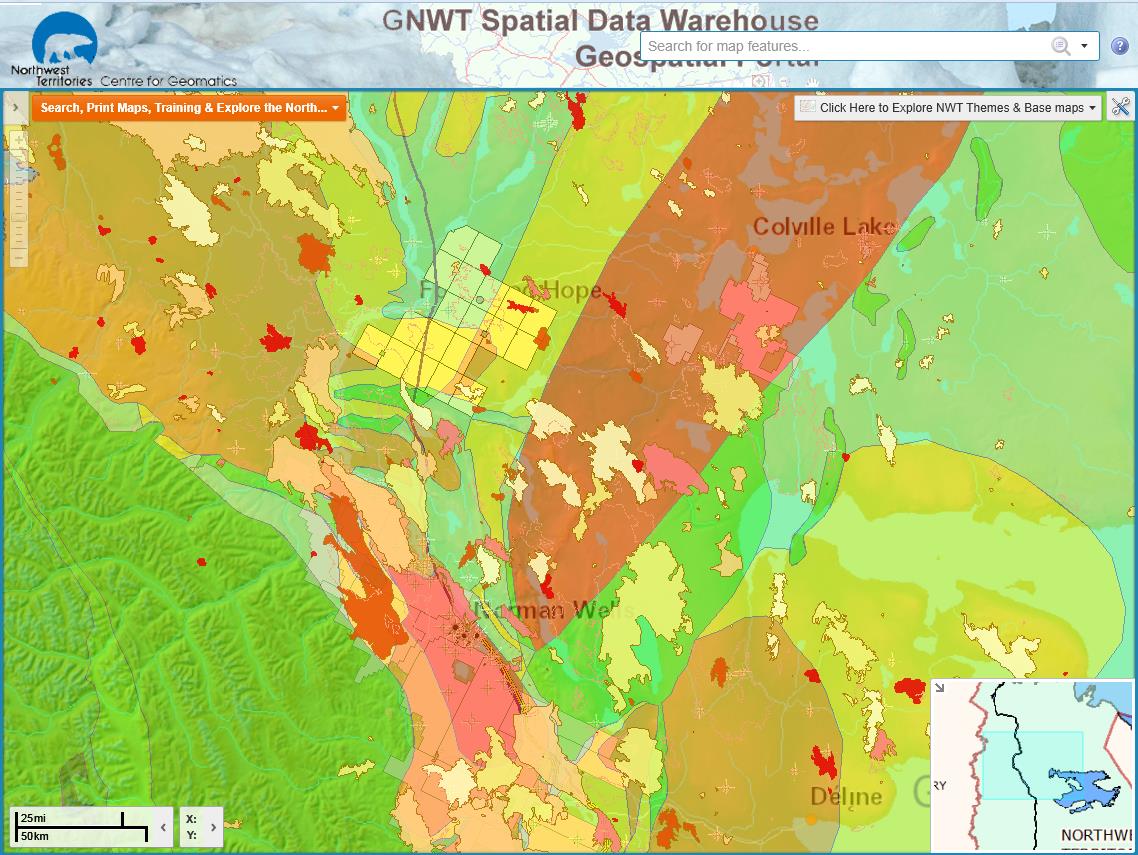 Using your mouse, you can 'grab' the screen and move the map back and forth. You can also zoom in and out using your roller ball. To open up the legend, you click the small ">" on the top of the map on the left: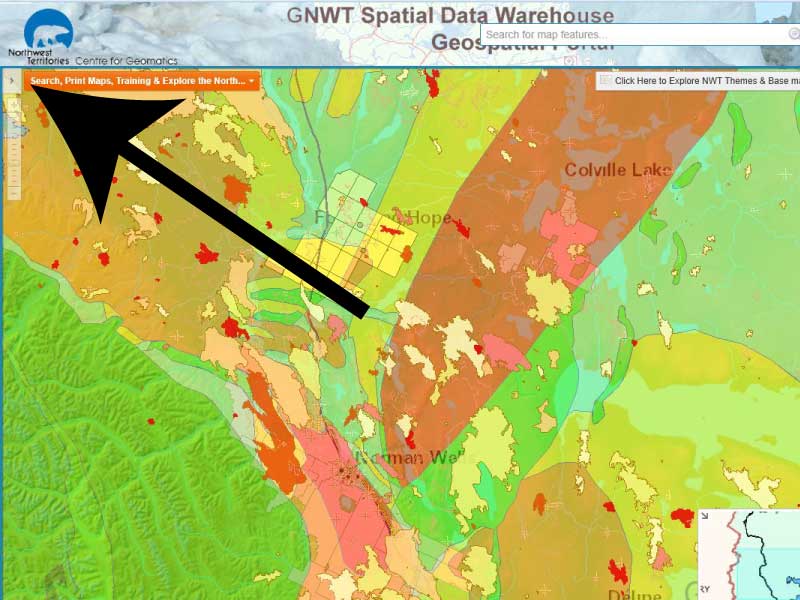 The legend opens. Click the plus sign + beside the label "Operational Layers" to see the available map layers to turn on and off.
If you wish to do more with the map, such as adding in new layers or doing queries, you have to open the toolbar using the double-wrench button at the top right of the map.